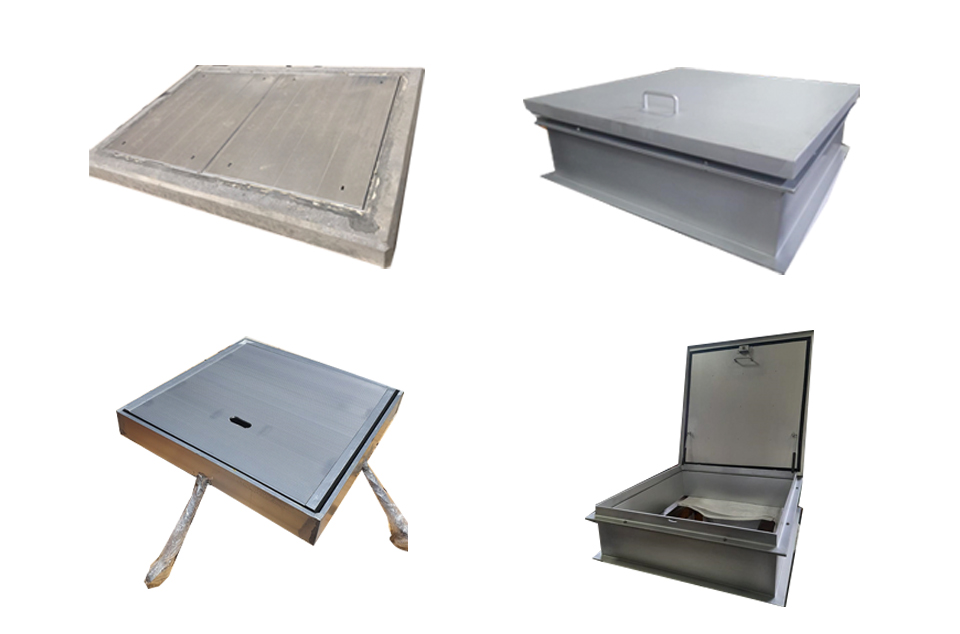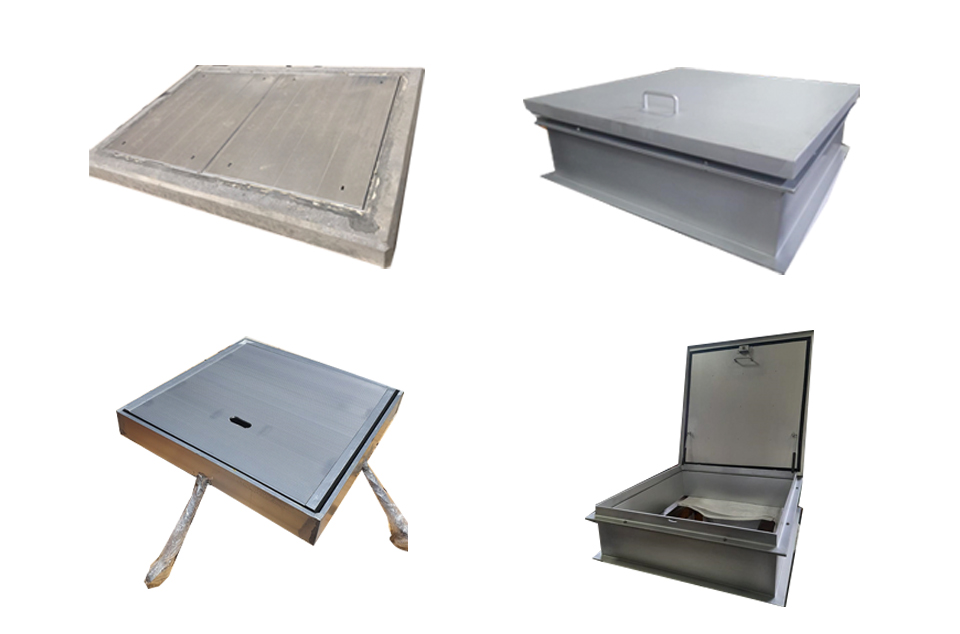 Aluminium Access/Hatch Cover is extensively used in areas which require regular and restricted access mainly used in Infrastructure and Industrial projects.
Fabrication and supply of Aluminium alloy access cover platforms fabricated out of composite section made of aluminium alloy which has high tensile strength and excellent corrosion resistance properties.
Load carrying capacity suitable for 750 kg./sq.mtr. (7.5 KN/M2 )
The top surface of the decking is fully serrated providing better foot grip for operatives.
For Industrial application, the Aluminium Access Hatches are supplied in an Anodized AA20-AA25 finish which prevents the risk of corrosion due to highly corrosive gases (H2S) and moisture. Anodising preserves the original surface texture and guarantees product durability for many years.
All Covers shall be provided with lifting arrangement, locking arrangement, and spindle opening will be provided with stainless steel hinge, required, if any.
All Aluminium alloy ACCESS COVERS will be REMOVABLE TYPE with Spindle opening (if required) and supported on Aluminium alloy Kerb Angles on entire periphery of Cover supported on concrete pit.
All Kerb Angles will be provided with EPDM rubber strips to prevent leakage of gas escaping from chambers.
© 2023 Flowlines. All Right Reserved